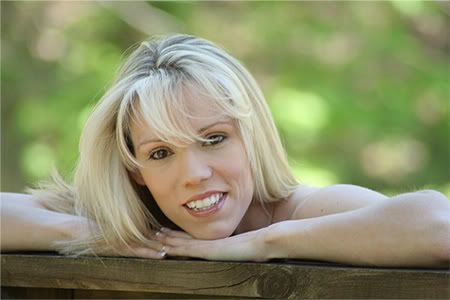 Welcome to Reality 101.
Here you'll find topics that range from Comic Books, Film, and Feminism to MMA commentary, Creative Writing prompts, and Social issues. It's a place to communicate with like-minded individuals and share opinions (comments are always welcome).  This site was born out of my work in the Social/New Media world, and serves as an outlet for my unquenchable desire to inspire creative thinking and uses of Social Media. 
I'm also the owner of Lyrique Tragedy Reviews, a book review website that features book reviews, author interviews, articles, criticism, and commentary about books and the literary world in general.  I've recently moved to Baltimore Maryland from Pittsburgh, Pa, and in the transition my library has yet to find a home without being subdivided in boxes, so temporarily my reviews are limited to what I can physically get to and settling in to a schedule that allows for dedicated reading and reviewing time.  I'm hoping that's very soon, so keep your eyes peeled!
***  Neither Lyrique Tragedy Reviews nor Reality 101 reflect the ideas, opinions, or voices of companies, individuals, or institutions with which I am associated.  ***
Where Else Do I Write?
Aside from Reality 101 and Lyrique Tragedy Reviews, I also blog and write articles on Comic Books and related topics for Dynamite Entertainment and Dynamic Forces, and I contribute to a soon-to-be-launching Comic related blog called RetCon.  I occasionally post reviews and guest blog posts on various forums and sites, and I'll be sure to link to those under a tag titled Guest Posts.
Articles:
Some of my commentaries are longer than the traditional blog post warrants, and for that reason I have amassed my articles in one location for easy access.  The topics are varied, and will likely remain so considering my wide array of personal and scholarly interests.  My articles are of a more academic, professional nature than my typical blog posts, though it isn't uncommon to find cross germination in that respect.  All references to these works should be referenced and cited with proper attribution.  For questions, comments, or requests for reprint, syndication, or use, contact me directly at DawnMPapuga@gmail.com.
Background:
I've been called a "professional student" because of the number of universities and colleges I have attended and for which I have taught.  My scholarly focus has been diverse– ranging from Renaissance literature, Film theory, Race theory, and Feminist theory to Pop culture, comic books, and uses of technology in both the classroom and in the business world.  I've been an active part of the social media world for over a decade through the development and management of interactive writing communities, blogs for various purposes, and for the past 6 years, developing new uses for social media in the classroom.  I've taken those tools and applied them to consulting on the development of Social Media strategies for individuals and for both small and large institutions.  I also focus on utilizing Social/New Media in the promotion and marketing of books and authors.   
I've recently parlayed most of my passions–Education, Writing, and Technology–into a new career in Baltimore, MD and I honestly feel I'm one of the lucky few who truly love what I do every day.  I'm still constantly working on new ways to incorporate Social Media and new means of communication into both brick and mortar class rooms and in online environments, so don't be surprised to see some of those thoughts spill over onto the blog!  I'm still searching for a way to combine New Media, Education, Technology, and Social Psychology into a PhD, or some other means of research, so when I manage to make that happen, you can bet it'll be discussed here too.
For now, I'll have to be happy with my freedom and ability to research and write without another student loan looming in the distance. 
Social Media Community:
I recently left a thriving, highly collaborative and successful Social Media Community in Pittsburgh, and I'm looking forward to contributing and getting involved in the burgeoning Social Media community in Baltimore.  Already, the Social Media community here has been welcoming and helpful, and I'm eager to see what kind of goals and projects are in progress here–or those that are waiting to take off!
Last year, As one of the organizers for Podcamp Pittsburgh 3 I had the opportunity to see just how working with like-minded, passionate and knowledgeable people could produce successful community driven event. I was looking forward to getting started on PCPGH4, but the move and transition in the new job has made that difficult.  I'm still looking for ways to make some contributions from a distance before we head back for the actual event! 
In 2008, rather than holding another BootCampPGH, we decided to take New/Social Media education to the roots of the community to help inspire business owners and individuals to utilize the tools of New/Social Media.  We orchestrated a connection with ACLA and Northland library that was met with great success and promise for outreach into the surrounding Pittsburgh communities.  I oversaw the direction and development of the curriculum for this event, and I am happy to answer any questions regarding the 101 outreach curriculum, or discuss bringing those sessions to your location or help developing simmilar classes or training programs.  The advantage of Social Media is that it doesn't matter where you're located… it makes community possible across the globe and one click away… 


Where you can find me:
You can find me in many places on the "internets," but here are some of the ways you can contact me directly:
And if you're interested in having a book reviewed, email me your relevant information and I'll forward you my address.

Write well,

~
Dawn