It's Thursday!
That means another Reality 101 homework assignment!  I'm glad you all are having fun with these exercises and remember, even though they're due on Thursdays, you can always go back and take a stab at one of the projects from weeks prior.  I'm enjoying creating them and adding my own (after y'all have turned yours in and forgotten all about it, of course), too.  In fact, if things slow down here soon I may just make these Homework assignments their own page here on the site and collect all the posts there!  Thoughts?
OH!  Don't forget!  Tomorrow's Friday 5 is our Podcamp Pittsburgh 3 themed day!  Remember to post a trackback to the PCPGH3 site here.
Homework #4:  Memories
Yet another twist to the game: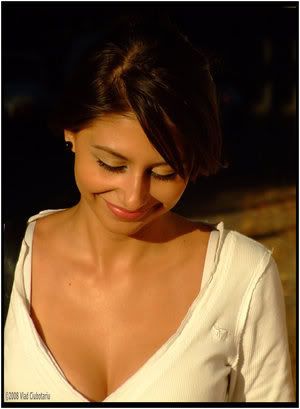 Everyone has at least one "Junk Drawer" in their home where errant trinkets, broken bits of something, receipts, dodads, and whatnots find a home.  Sometimes these things are tossed or shoved in the drawer because there's no where else to put them.  Sometimes they're put there because you don't want to lose whatever it is you're stashing away, or you don't want to forget it.  Other times you want to keep it, but have no where in particular to put it.  In any event, the items all share something–they're important in some way to the owner of the drawer. They're pieces of memories stashed away.
This week I want you to tell me who this woman is by what is in her "Junk Drawer."   Imagine that she went rifling through that drawer in a last ditch panic looking for her misplaced keys the morning this picture was taken, and she, instead, found something she had forgotten about.  What was it that she found that is making her smile like that and changed her mood 180 degrees?  (I assume I don't have to say this, but, "and why")
Can't wait to read this week's responses!